15 January 2012
Posted by:

Centro Studi D'Agliano

Category:

Summer Schools
Eleventh Summer School in International and Development Economics: "Cities, Productivity and Migration", 27-30 June 2012, University of Milan, Palazzo Feltrinelli, Gargnano, Italy.
Lecturers: Gianmarco Ottaviano (London School of Economics, Bocconi University, CEPR, and Centro Studi Luca d'Agliano) and Diego Puga (Madrid Institute for Advanced Studies – IMDEA and CEPR).
Organisers: Centro Studi Luca d'Agliano (LdA), Paolo Baffi Centre on Central Banking and Financial
Regulation, Centre for Economic Policy Research (CEPR), The Lombardy Advanced School of Economic Research (LASER), Vilfredo Pareto Doctoral Program in Economics of the University of Turin, Enel Foundation.
Call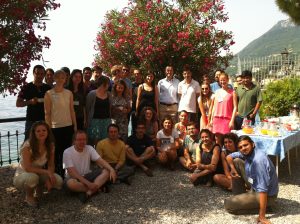 Application form
Preliminary Programme
Syllabus
Local Information
Group photo