14 January 2019
Posted by:

Centro Studi D'Agliano

Category:

Conferences and seminars, Events, News
Migration Observatory 3rd Annual Conference: "Immigrants' Long-Term Integration Outcomes"
1 February, 9:15 a.m. – 16:30 p.m., at Fondazione Collegio Carlo Alberto, Piazza Arbarello 8, 10122 Turin.
The conference will explore the long term integration of immigrants in destination countries, considering a variety of outcomes and with a multi-disciplinary perspective. The Migration Observatory third annual report will be presented by Tommaso Frattini (University of Milan and Centro Studi Luca d'Agliano).

Institutional greetings: Giorgio Barba Navaretti (Vice President, Collegio Carlo Alberto; Scientific Director, Centro Studi Luca d'Agliano; Professor of Economics, University of Milan)
Introduction: Tommaso Frattini (University of Milan and Centro Studi Luca d'Agliano); Alessandra Venturini (University of Turin and MPC-EUI); Ferruccio Pastore (Director, FIERI)
Speakers:
Lucinda Platt (London School of Economics and Political Science),  "Intergroup Contact and Interethnic Attitudes and Relations of Young People in England"
Ran Abramitzky (Stanford University), "Immigration Nation: Making It in America, Past and Present "
Marco Tabellini (Harvard Business School), "From Immigrants to Americans: Race and Assimilation During the Great Migration"
Laura Morales (Sciences Po), "The Civic and Political Inlusion of Mgrants and Their Descendants in Europe: What We Know, What We Don't Know and Why It Matters"
Giovanni Facchini (University of Nottingham, University of Milan and Centro Studi Luca d'Agliano), "Are Political and Economic Integration Intertwined?"
Concluding remarks: Tommaso Frattini (University of Milan and Centro Studi Luca d'Agliano), Ferruccio Pastore (Director, FIERI)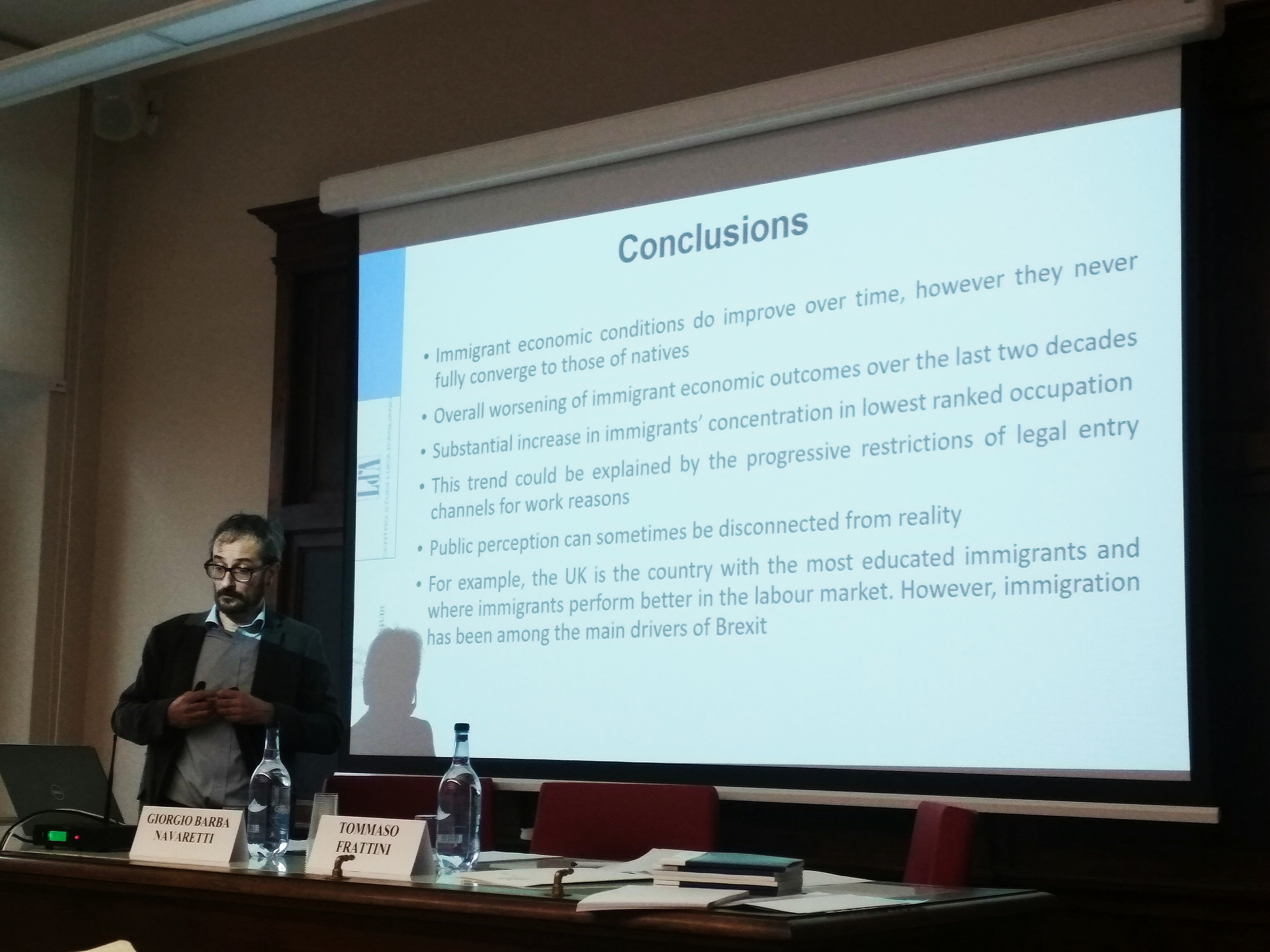 [/vc_column_text][/vc_column][/vc_row]